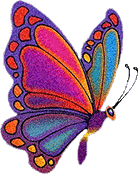 Meet Master Story Teller Dorothy Sweet Calhoun
Dorothy Sweet Calhoun was born and raised in Zwolle, Louisiana, attended Grambling College in Louisiana and received her BS in Art Education. She received her MA in Art Education with a concentration in Supervision from Texas Woman's University. She received Mid-Management Certification at Texas Women's University,  taught high school, junior high, and elementary for a total of 32 years.  During that time Mrs. Calhoun also served as an Elementary Assistant Principal.
Dorothy is named Who's Who Among America's Teachers,  a recognized Unsung Hero by the GPISD  and The NAACP,  and awarded All American Scholar. She has received many other awards and recognitions during her long career as an educator.
After retirement, Dorothy decided to write children's books after reflecting on her years of experience with children. Her books share positive, educational messages inspiring children to be successful. If your classroom or family needs that extra spark of a great book filled with colorful illustrations to teach important life lessons, please consider the following books:
 "Why Dinosaurs Are Extinct" –  obedience, character,  and wise choices
"The Princesses of Arvallay" –  cultural tolerance, sharing, and respect
"Six Bees for Children" – self-discipline, school success, personal safety, and honesty
"School Behavioral Issues in the USA" – bullying, parenting, and home-school-parent partnerships
You can visit Dorothy Sweet Calhoun at Amazon.com